EXPERIENCE THE AUTHENTIC TASTE OF CLASSIC COCKTAILS
SIMPLY POUR, GARNISH, SERVE.
SALUTI!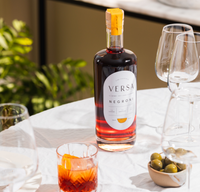 ABOUT VERSA
Experience the authentic taste of Australian-made, Italian-inspired classic cocktails with VERSA.
We've perfected the recipes for classic cocktails that can be enjoyed without any mixing, simply pour, garnish and serve. Whether you're at home, at a family gathering, or a picnic with friends, VERSA will always make you a world class cocktail with a simple pour. Saluti!
LEARN MORE
SPRITZ
Versa's new spritz collection - your ultimate summer favourite! Get ready to sip, savour and celebrate with our convenient, ready-to-enjoy spritz range for cocktail lovers.
SHOP NOW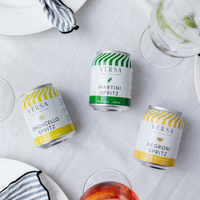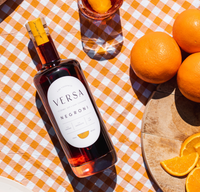 NEGRONI
Indulge in our Award-Winning classic Negroni, meticulously crafted with a perfect blend of Campari, Premium Gin, and Italian Vermouth. Embrace its premium quality and authentic heritage. Saluti!
SHOP NOW
MARTINI
Expertly crafted with a mix of the finest quality gin and Italian vermouth, this classic dry Martini offers a clean, crisp taste that pairs perfectly with canapés for your next cocktail hour. Saluti!
SHOP NOW